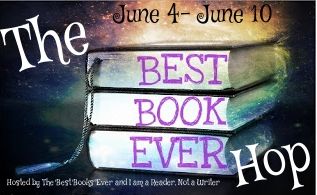 Hosted by The Best Books Ever and I Am A Reader, Not A Writer
I'm ever late again with my post! I'm seriously thinking if I should still do this or not.
But here's a giveaway for you guys, I know you love giveaways :)
What am I giving away this time?
Your choice of book!
Get the list here
http://www.thebestbooksever.com/p/best-book-ever.html
This is Open International!
Spread the word!
a Rafflecopter giveaway
| | |
| --- | --- |
| The Best Books Ever(US/INT) | |
| I Am A Reader, Not A Writer (Int) | |
| | |
| Katie's Stories (US) | |
| | |
| | |
| | |
| | |
| | |
| Tifferz And Her Sisterz Book Review | |
| | |
| | |
| | |
| | |
| | |
| | |
| | |
| | |
| | |
| | |
| Mother Daughter Book Reviews (INT) | |
| | |
| | |
| Stacy Claflin, Author (Int) | |
| | |
| | |
| | |
| From the Bootheel Cotton Patch | |
| | |
| | |
| | |
| | |
| | |
| | |
| --- | --- |
| Reading In Twilight (Int) | |
| | |
| | |
| Another World Of Books (Int) | |
| | |
| Tressa's Wishful Endings (INT) | |
| The Rest Is Still Unwritten (INT) | |
| Insane About Books (US only) | |
| My Devotional Thoughts (International) | |
| | |
| Diane Estrella @ That's What I'm Here For.... (Int | |
| Mandy @The Romance Bookie (US) | |
| | |
| | |
| | |
| | |
| | |
| | |
| | |
| Read Now Sleep Later (US) | |
| Rolling with the Moments (INTL) | |
| Laurie Here - Contemporary Fiction and MORE - INTL | |
| Sabrina @ i heart y. a. fiction (US) | |
| Literary Meanderings (INT) | |
| From the Bootheel Cotton Patch | |
| | |
| | |
| Bibliophile Mystery (INT) | |
| Another World Of Books (Int) | |
| A Family Friendly Blog (US and Canada) | |
| Lara Lacombe - Romance Can Be Deadly (US) | |
| Thoughts About Life and Writing (International) | |
| | |
| | |
| | |
| | |
| This Mommys Gonna Lose It | |
| | |
| | |
| | |
| | |
| | |
| JoAnne @ The Fairytale Nerd (INT) | |
| | |
| Before Happily Ever After (int) | |
| | |
| | |
| Sassy @ My Never Ending Pile of Books | |
| Nicole @ Feed Your Fiction Addiction (INT) | |
| Jennifer Lane Books (INT) | |
| Dusty memories left behind | |
| | |
| | |
| Sonia Lal @ Story Treasury | |
| GlitterWriter's Blog | |
| I Love to Read and Review Books :) (INT) | |
| | |
| | |